Newport SLSC brings home State Gold!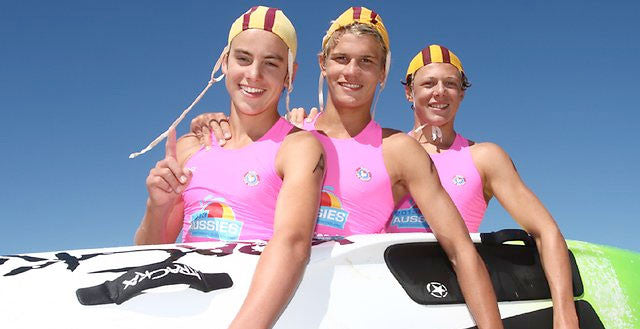 History has been made - For the first in Surf Life Saving history, Newport SLSC has won the New South Wales State Championships, held at Umina on the Central Coast.
Just 5 years ago, Newport sent 2 competitors to the State Championships. This year, the club sent 45 competitors, all of whom pride themselves on working towards building a team environment. In 2011, Newport came 21st in the overall point score and last year achieved 5th place, arguably due to the clubs concentration on the welcomed success from team events, rather than individual glory – a tactic that clearly brought them great success in this year's championships.
A number of competitors contributed to the success of the team. In the water, Max Brookes won both the Under 19 ironman and board, while Bodie Smith won gold in the open and U19 Surfing Competition. On the beach, Jake Lynch made the club proud by winning gold in the Open sprint and flags event.
But what ultimately pushed Newport's overall point score over the line was their success in the open Taplan 6 man relay – A team event that involves 2 board competitors, 2 swimmers and 2 on the ski. Being the last event of the weekend, Newport managed to cross the line first. This result gave them just enough points to win gold in the overall point score.
The club's focus on team results rather than individual success has proven to be a solid strategy to go by, with the club winning the overall point score by only 5 points ahead of the highly acclaimed Manly SLSC. Expect to see Newport at the 2014 Australian National titles in Scarborough on the 31st of March!
(Image source: Daily Telegraph)