Ski Season preparation kit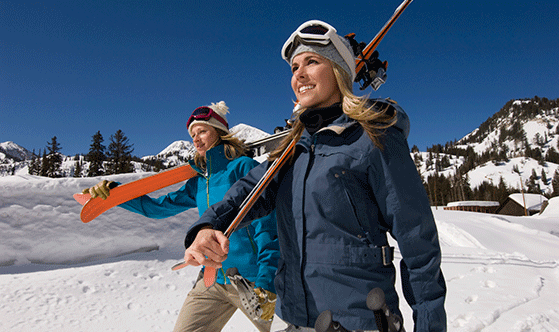 With Winter on our doorstep, the skiers out there will already be planning a trip to the slopes once snow season hits. No doubt these experienced snow bunnies have their own essentials list when it comes to packing. However, if you're a first time traveller to the Snowy Mountains, it's always useful to have a guide. Use our list below to help plan and pack, and then hire the rest once you arrive.
Gloves - There is nothing worse than cold hands and you can't do much at all if those fingers go numb. Good quality, thermal, waterproof gloves are number one on the list! 
Boots - As gloves are to hands, boots are to feet, and cold, wet feet will not get you far in the snow. Ensure you have a decent pair of snow boots to keep your feet dry and warm. Your whole body will thank you for it. 
Goggles - Keeping the wind and snow out of your eyes can be tricky without a pair of goggles and many ski hire places will not loan these out due to hygiene reasons, so make sure you have your own.
Beanie or neck warmer - The weather can change suddenly out in the snow fields, and keeping warm is absolutely necessary for staying out in the snow, so grab a beanie or neck warmer (or both) to help keep you cosy. A neck warmer in particular is helpful as it can be worn around the neck and pulled up to cover the lower part of the face and ears if those chilly winds start up!
Compression wear - When you're on a skiing holiday, getting out there day after day can be exhausting and leave your muscles sore. To avoid having to take a forced rest day whilst on your ski trip, compression wear is the answer. Many skiers have reported that wearing compression gear under their snow suit helps them avoid muscle soreness during and after a long day on the slopes. As compression tights enhance blood circulation, preventing blood pooling in major muscle groups, this in turn forces a quicker return of oxygen-rich blood to these muscles, resulting in less soreness and therefore less rest time. An added bonus of wearing compression under your snow gear is that the fabric is also sweat wicking which keeps you from becoming sticky under all those layers. 
Try QRS compression wear on your next ski trip to keep your muscles feeling fresh each day - https://www.quickresponse.net.au/