Quick Response Sports Compression Wear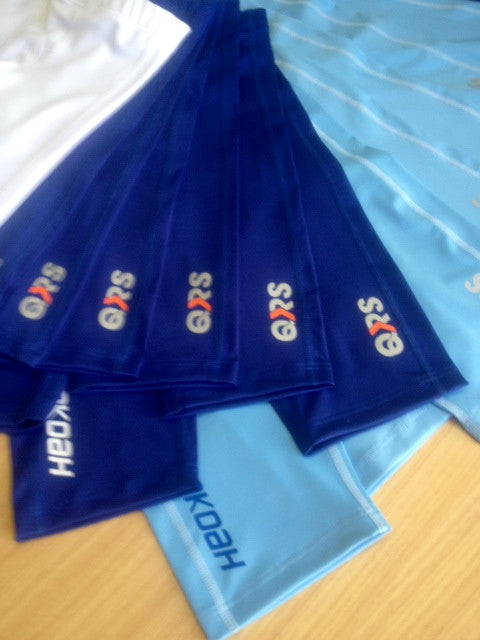 Ready…Set…Play! The Benefits of Compression Gear for Kids' Sport
Compression sportswear has been around for a while now, with many athletes gaining the benefits of injury prevention and muscle recovery. What about kids' sport? Are there any benefits, and should parents even bother?
Although young bodies are very flexible and recover quite quickly from injury compared to older bodies, you may be surprised to learn that children get the same benefits from compression wear as adults.
Prevention is better than cure
Compression wear helps to support muscles and ligaments and reduces the risk of sprains and strains. Rather than spending time and money on physiotherapy, many parents see the small investment for compression wear as the best option to avoid costly physio later in the season.
The importance of the right fabric
Well-constructed fabric is a must for compression wear. A warp-knitted fabric of around 70 denier (instead of cheaper, thinner materials) offers better compression per square centimetre and reduces the number of panels and stitching in a garment. This makes them less prone to split seams and gives greater durability. Less panels and less stitching also means they are comfortable enough for even the most sensitive kids who are irritated by extra tags and stitching. Choosing high quality fabrics mean they will grow out of them long before they wear them out. Which brings us to our next point…
Affordability
So, what do you do when kids grow out of their garments so quickly? It can be hard to spend money on extra sports' gear that your kids will grow out of by next season. QRS's locally made, quality garments that are priced with families in mind will make all the difference.
Colours
Before buying compression gear for your kids, check
with your local sports' club to see regulations for colours. Most clubs insist on compression gear matching the colour of the club strip. See QRS' custom club colours here: https://www.quickresponse.net.au/pages/custom-club-compression-sports-wear
Perhaps most importantly, when kids wear compression gear for training and sport, the reduction in muscle soreness means they will have plenty of energy to play with their friends the next day and get on with what they do best – have fun just being kids!